Give a diving course to a friend or family member.
You can treat someone to the thrill of their first breath underwater, a basic diving course, a diving trip or diving gear and services in the form of gift vouchers.
Gift vouchers bear the name of the recipient.
Discover Scuba Diving gift voucher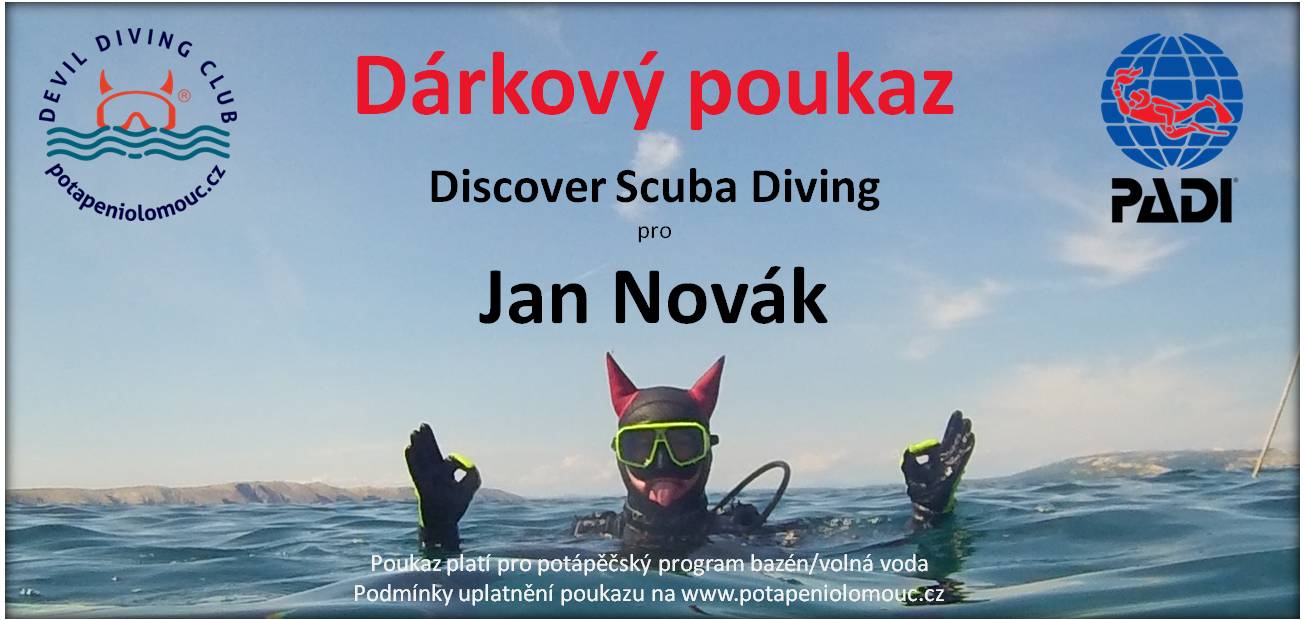 The "Try Diving" in a pool or in the open water gift voucher.
A diving program for beginners who just want to see what it's like to breathe and swim underwater with gear.
Basic OWD Course gift voucher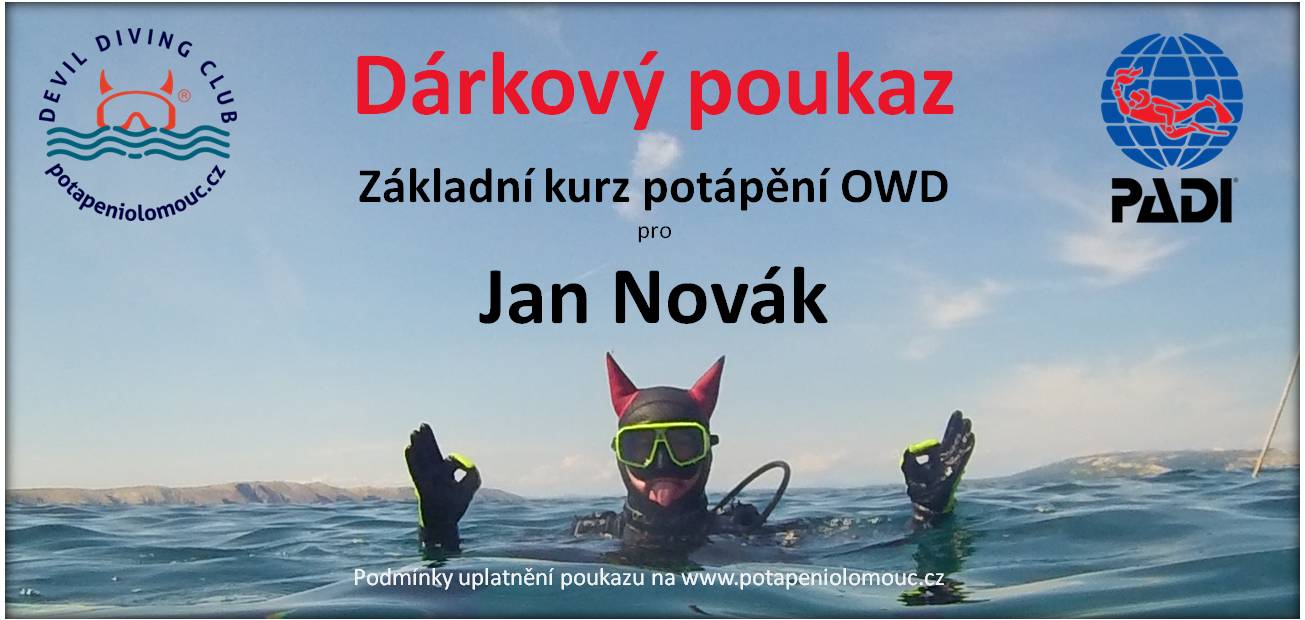 The "Basic OWD Course" gift voucher will put you in the company of sport divers and introduce you to great adventures with a new group of friends!
Diving Trips gift voucher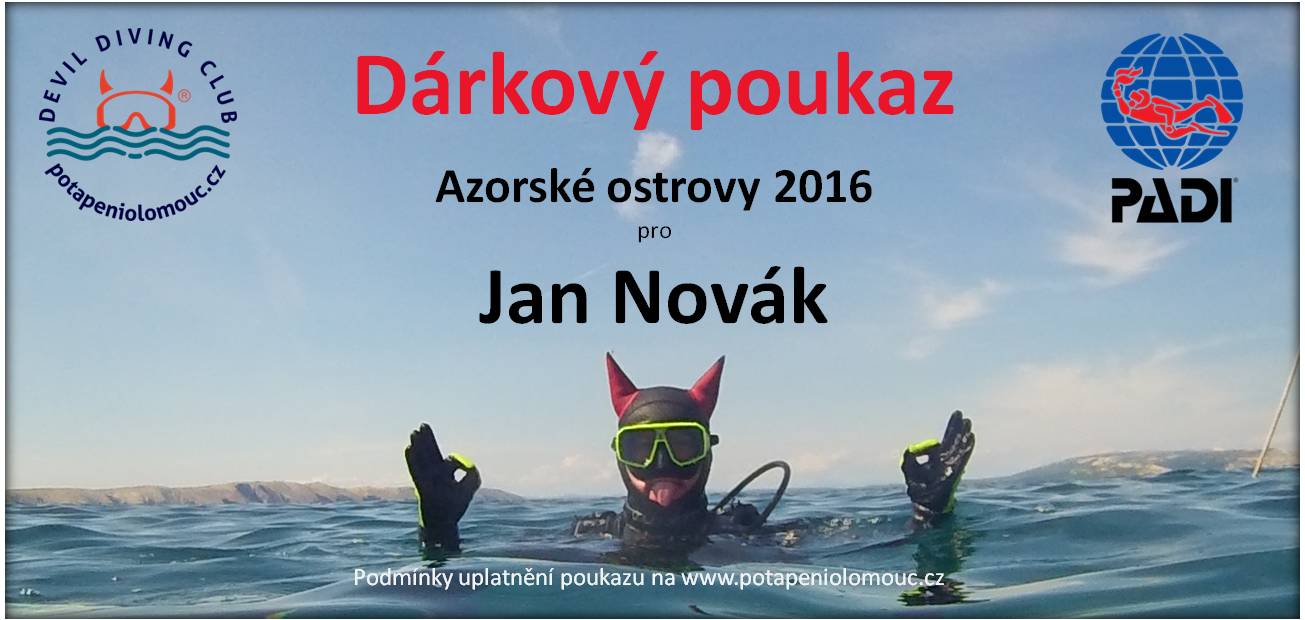 Give someone the diving holiday of your choice and treat them to a wonderful experience from a trip to Croatia, Egypt), Mexico or the Azores.
Diving Gear and Services gift voucher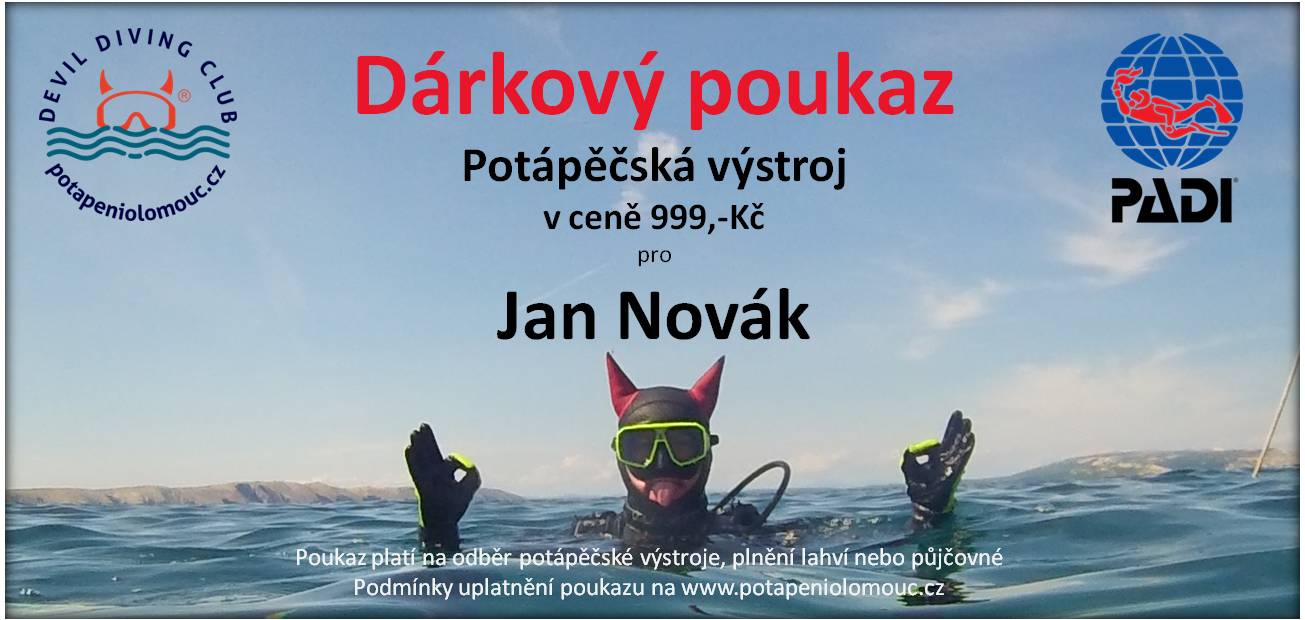 We sell and rent gear, fill tanks and provide a range of other diving services.
Send us an e-mail regarding your interest in gift vouchers and give someone close to you an unforgettable experience!
Conditions for the use of gift vouchers:
Voucher holders can take part in PADI programs and diving trips, or are entitled to diving gear in the value stated on the voucher.

Vouchers do not include other expenses such as transportation, admission fees, etc.

The date of the diving program stated on the voucher will be added to the calendar of events or upon individual agreement.

Other conditions are the same as those listed for individual programs, courses and events on this website.